Our trained butchers, Colin and Marcus, treat butchery like an art. They inspect every shipment we receive and will not compromise on quality. It will be sent back to the supplier if it does not look, smell, or feel right!
Each day begins with  the preparation of freshly ground beef and a wide selection of prime cuts of beef, chicken, lamb and pork. We are happy to custom-cut meat to your preferred thickness and specifications.
Of note, our ground beef does not contain any stabilizing additives, such as "pink slime", which had become ubiquitous in the grocery industry. As a result, the beef will oxidize, causing it to lose its color faster than you may find elsewhere. Rest assured, this is natural!
Likewise, our deli meats are all cooked and sliced in-house with no added preservatives, such as nitrates. We start with quality meat, add seasoning, then cook them to perfection. Our roast beef is slow-cooked over two days and finished in the oven. Our pastrami is house-made with whole briskets, cured with spices, coated in molasses and a dry rub, and then smoked with oak wood for about six hours.
We are particularly proud of our house-made sausages, which are made in small batches with meat from local farms.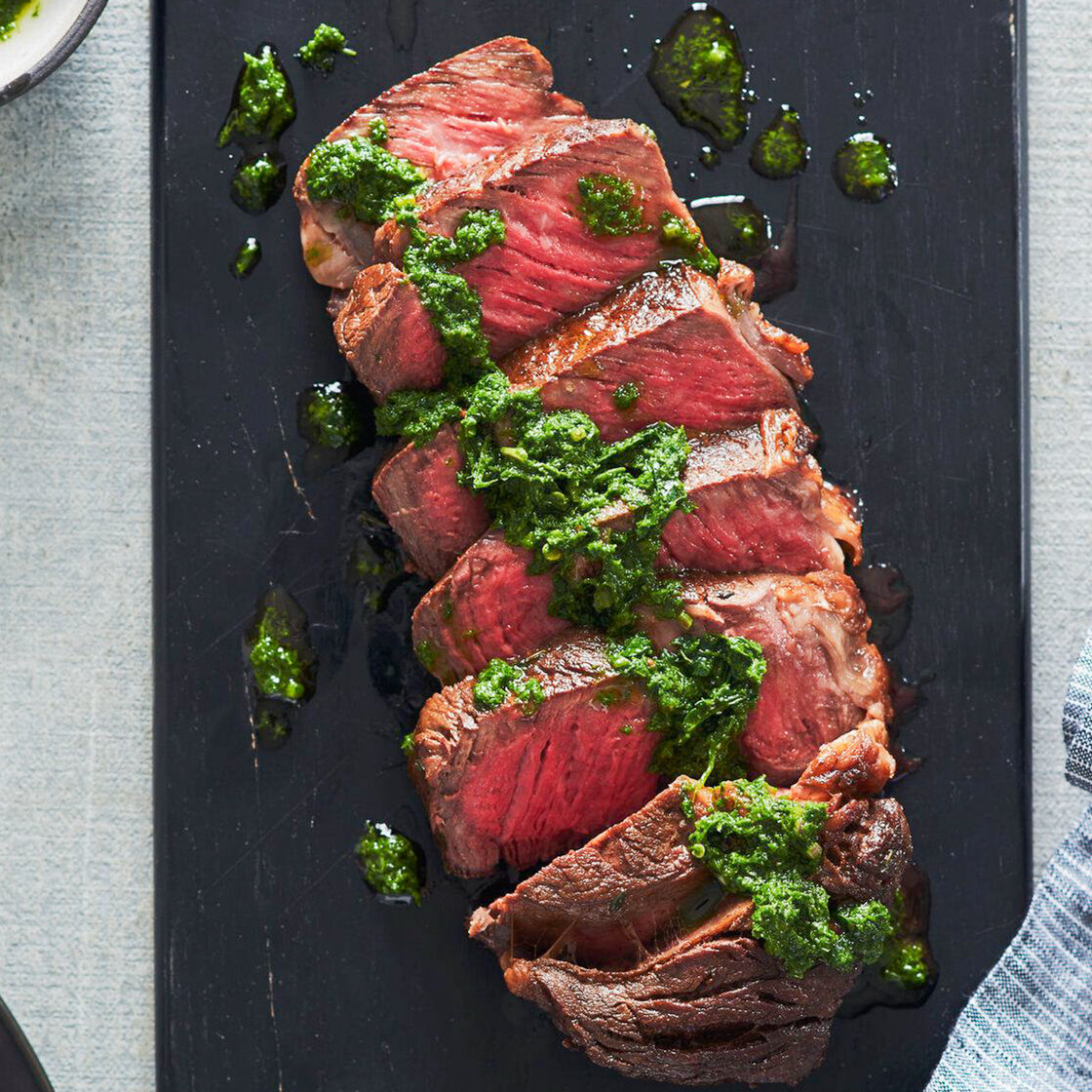 Beef
Snake River Farms (all Wagyu)
Gold & Black Label NY Strip
Zabuton/Denver Cuts
Teres Major
Ribeye Cap
Eye of Ribeye
Gold & Black Label Tenderloin and Filets
Autumn Olive Farms All-Beef
Nitrate-Free Hot Dogs
CHOICE
Ground Beef (no stabilizing additives)
Filets
USDA Prime
Porterhouse
T-Bone
Bone-In Ribeye
Standing Rib Roast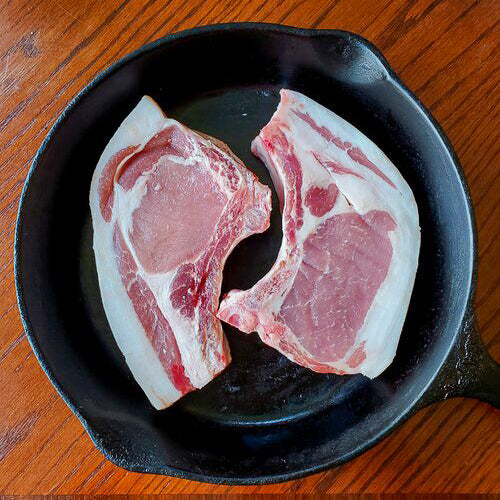 Pork
Autumn Olive Farms
Pork Belly
Pork Belly Burnt Ends
Pork Hot Dogs (nitrate free)
In-House
Maple Bacon
Black Pepper Bacon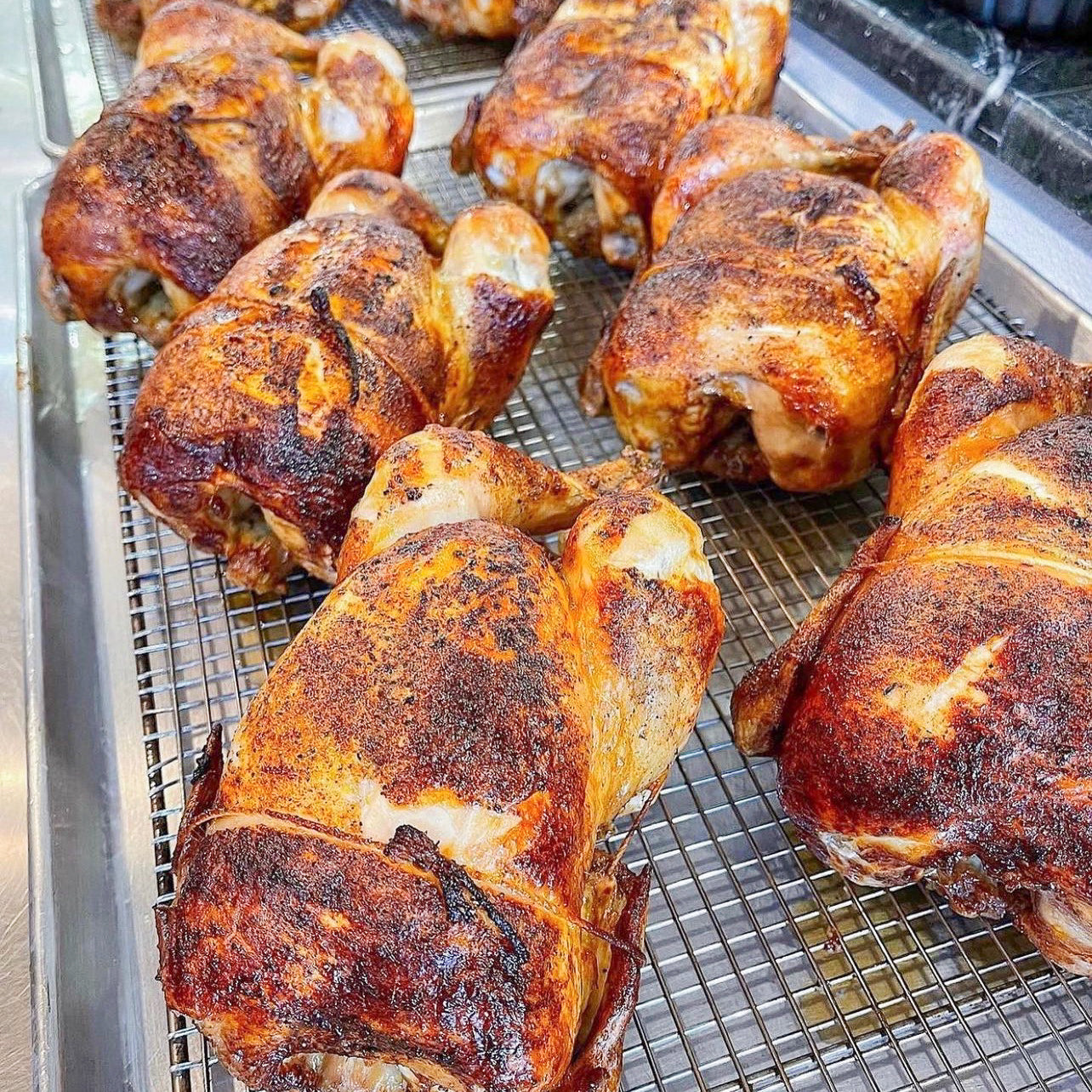 Poultry
Boneless Chicken Thighs
Bone-In Chicken Thighs
Boneless Chicken Breasts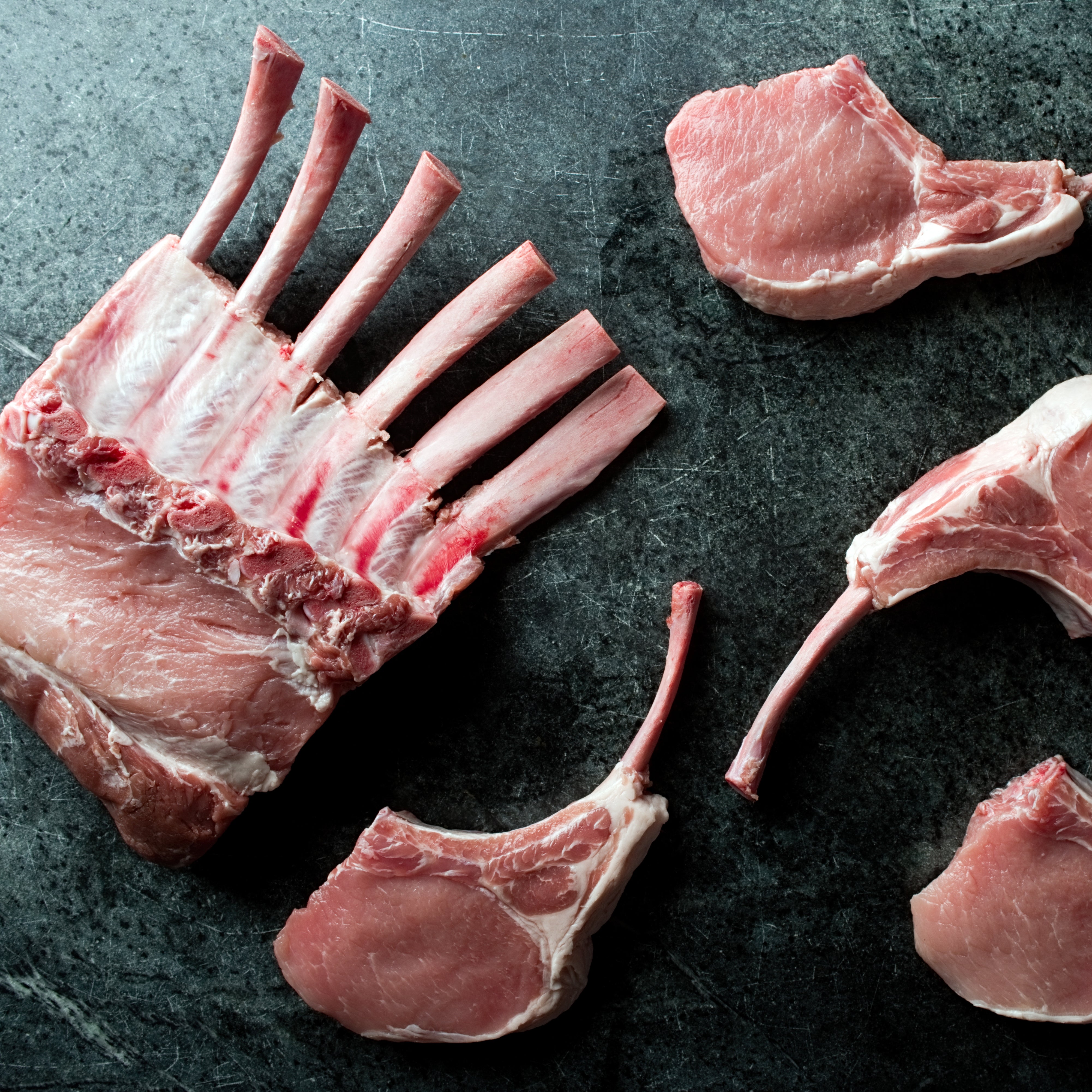 Specialty
Veal
Seasoned Lamb Lollipops
Deli Meat
Roast Beef
Pastrami
Turkey
Ham
House-Made Sausages
Sweet Italian
Mild Italian
Hot Italian
Truffled Italian
Bratwurst
Venison
Bison
Quail
Rabbit
"We source our meat from responsible farms, where animals are grass-fed, finished on grain, and humanely raised."