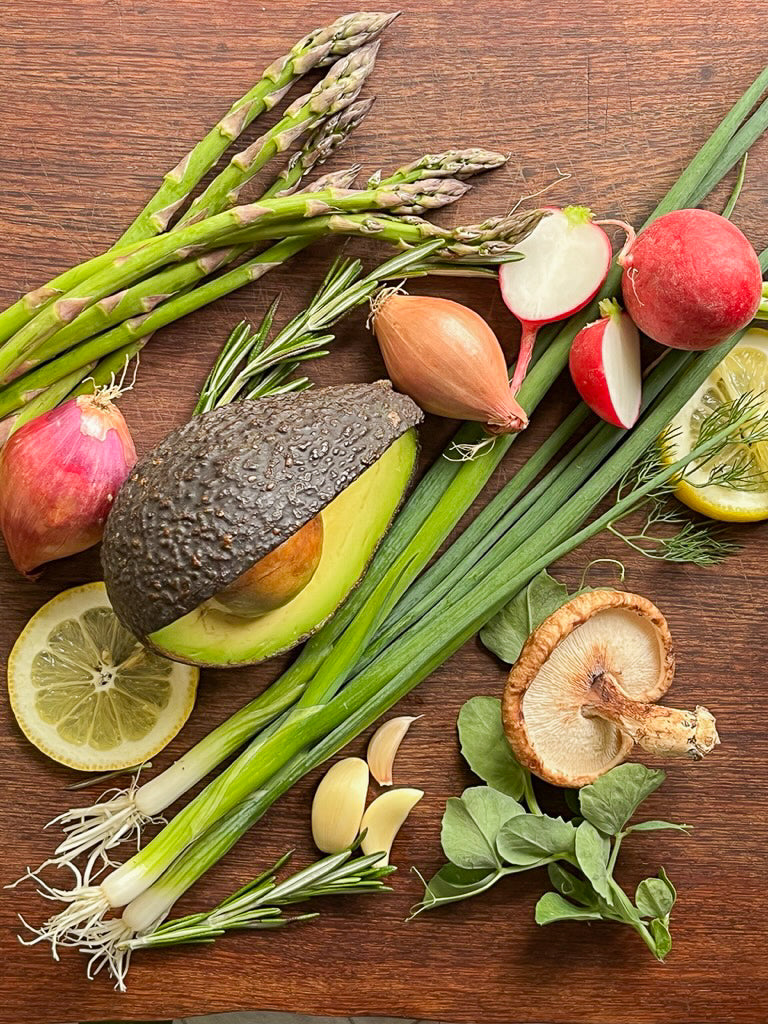 Produce
Our produce section is like a mini farmer's market. We partner with local farms to bring you fresh, seasonal produce. Much like a farmer's market, our produce varies with the seasons, so you can be sure that what you are buying is fresh and ready to eat! Our greens come from Manakintowne Specialty Growers in Powhatan, our berries and asparagus come from Agriberry Farms in Hanover, and our veggies come from Old Tavern Farm in Quinton. 
Sourcing directly from farms means that some of our produce doesn't have the uniformity of appearance that you find in big grocers. This is the result of a growing process that doesn't use many of the pesticides and additives like the "prettier" produce you find elsewhere. 
Any produce that does not come from a farm are items that our customers rely on off-season. In these cases, we source from quality produce vendors.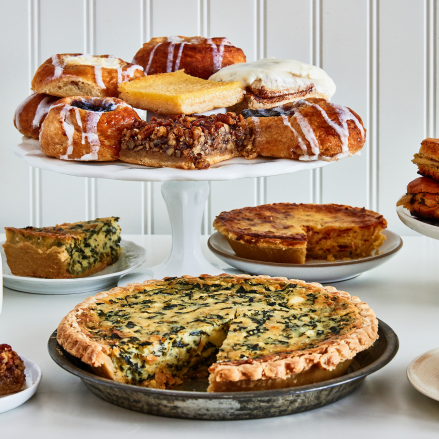 Baked Goods
As you walk into the shop, you can't miss our large wooden dough bowl displaying an array of freshly-baked bread from bakers such as La Bella Vita, Flour Garden, Europa Crust, and Chewy's Bagels. In addition to artisanal bread, we carry all kinds of sinful sweets such as homemade key lime pies and cookies from Sugar & Salt and RVA Cheesecake Company's seasonal flavors.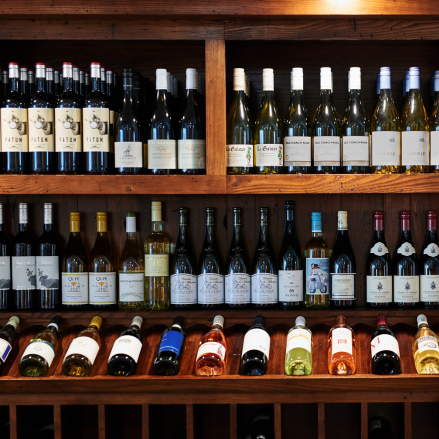 Wine & Beer
We pride ourselves on a carefully curated selection of wine varietals from around the globe. We enjoy discovering wines that you may not find in big box stores including allocated, limited-production wines. We are happy to recommend everyday wines or something to celebrate a special occasion.
Don't miss our selection of craft beer, cider, and domestic and international beer labels. We also sell canned cocktails and mixers.
Keep an eye out for our Perfect Pairing Food & Wine events! We host intimate wine dinners featuring small plates prepared by our chef and wines hand-picked by our staff.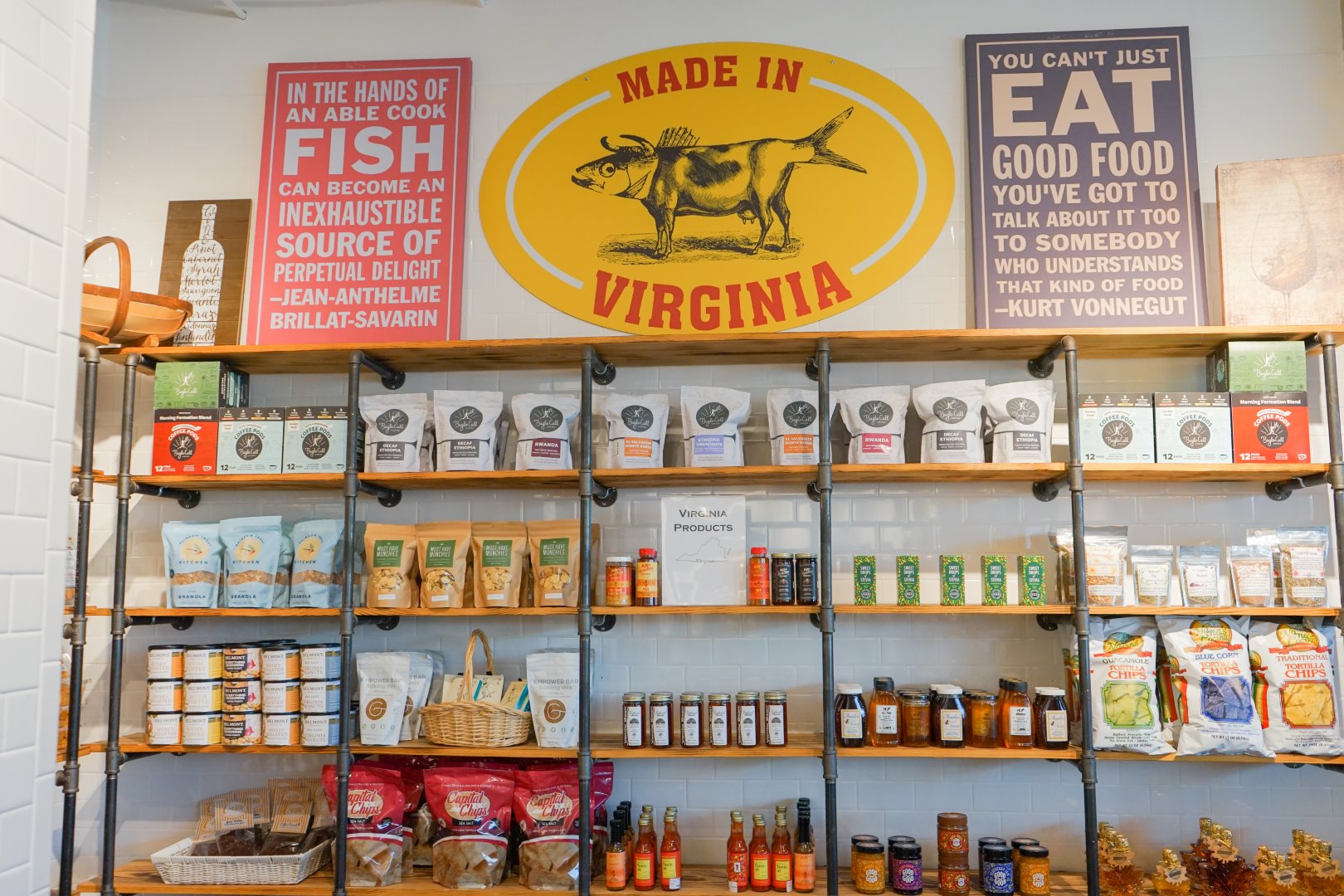 Pantry
On our Pantry shelves, you'll find specialty grocery items that you won't find anywhere else in RVA. We carry fine Italian pasta, olive oil from Tuscany, aged balsamic vinegar from Modena, gourmet spice blends, local honey, fresh-baked pita chips…and more! Many items are locally sourced, and all are taste-tested!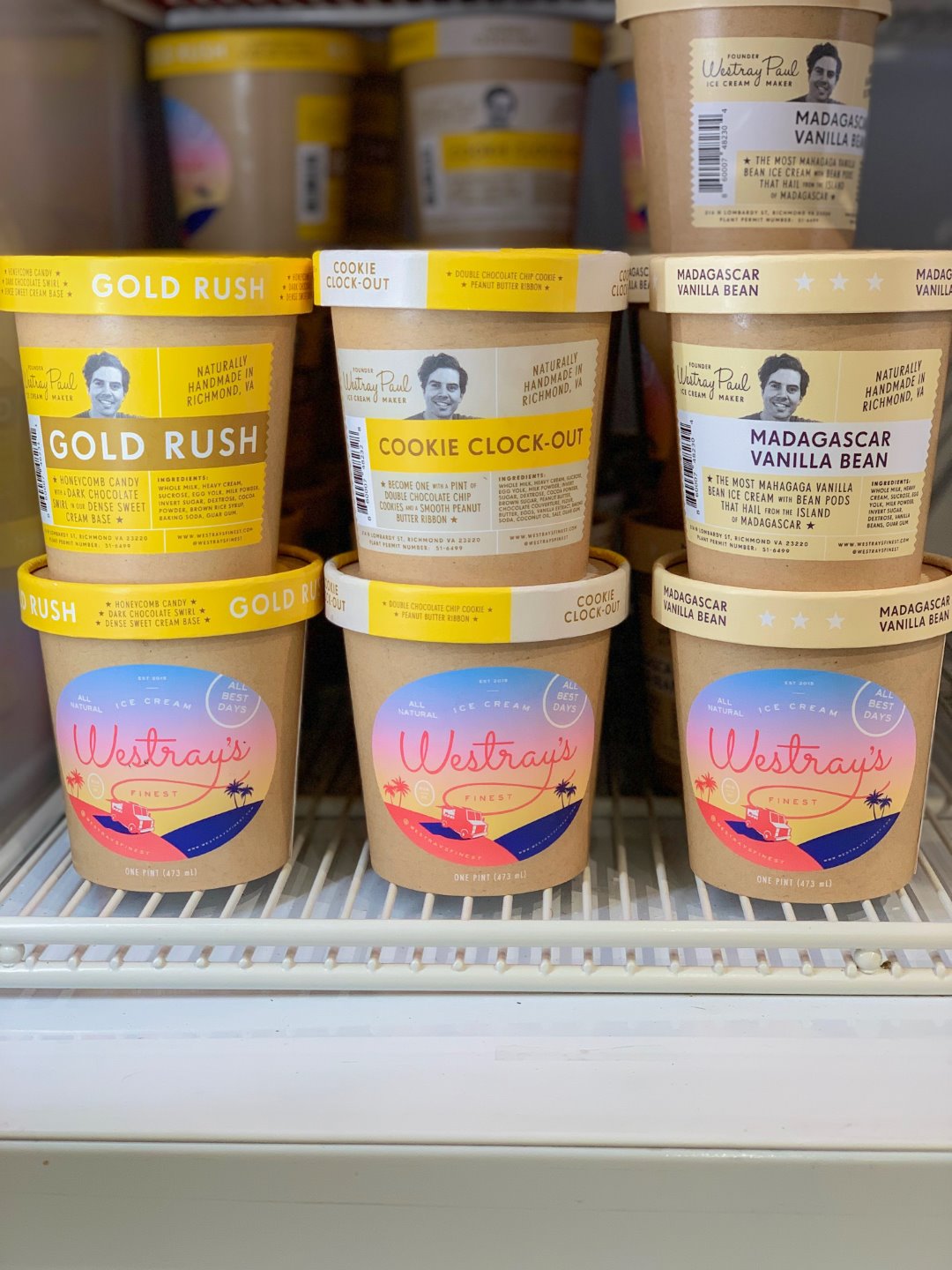 Freezer
Our freezer section houses everything you want to have around for a rainy day! We offer staples such as homemade chicken, beef, and vegetable stocks. We also carry frozen meats and seafood including oysters Rockefeller, escargots, baby back ribs, and house-made sausage. And for a quick and easy weeknight meal that will make everyone happy, grab some Billy Pies and Westray Paul's Gold Rush Ice Cream!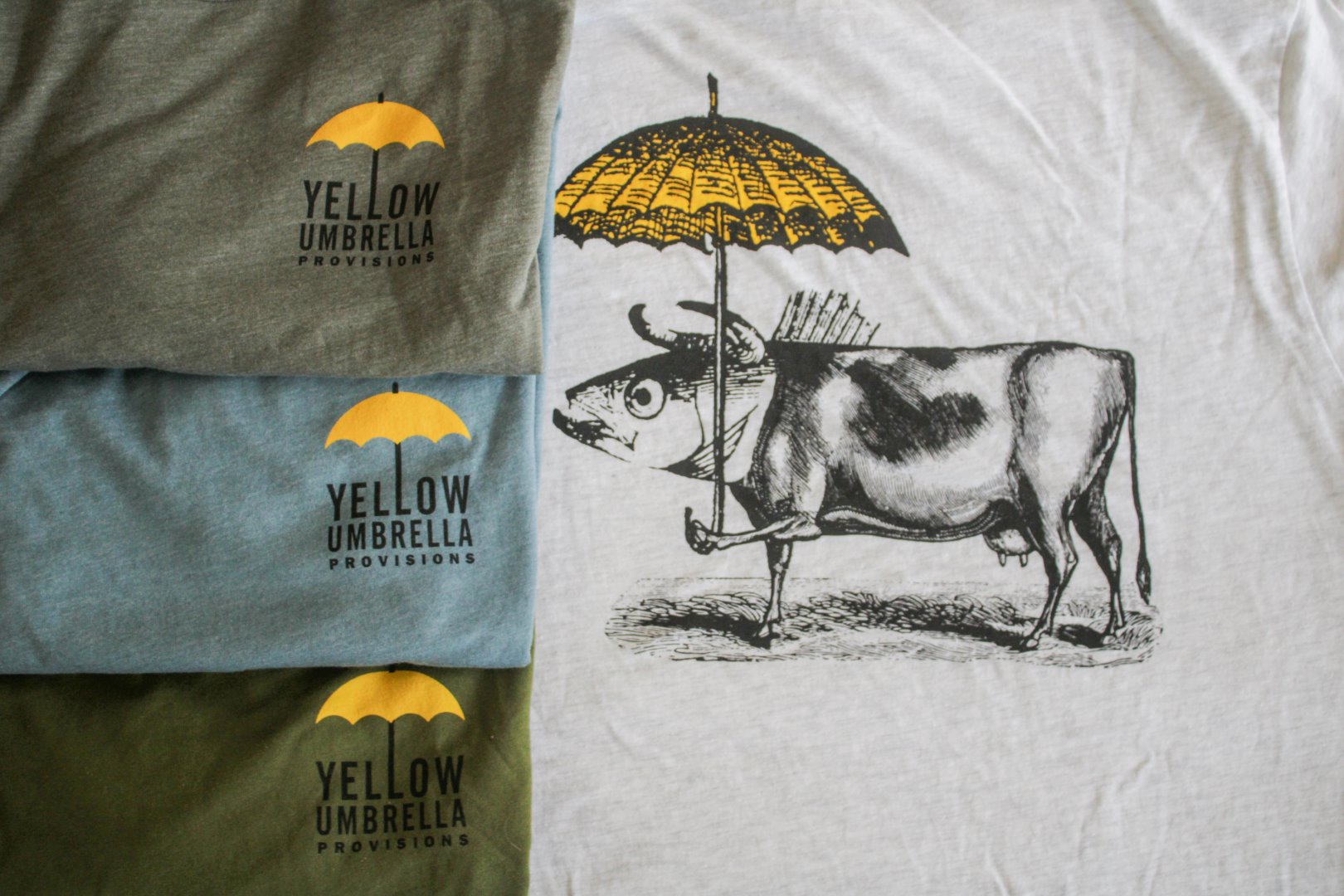 Gear
From hats to t-shirts to water bottles, what doesn't looks better with a Cowfish on it? Check out our selection of gear in our store!