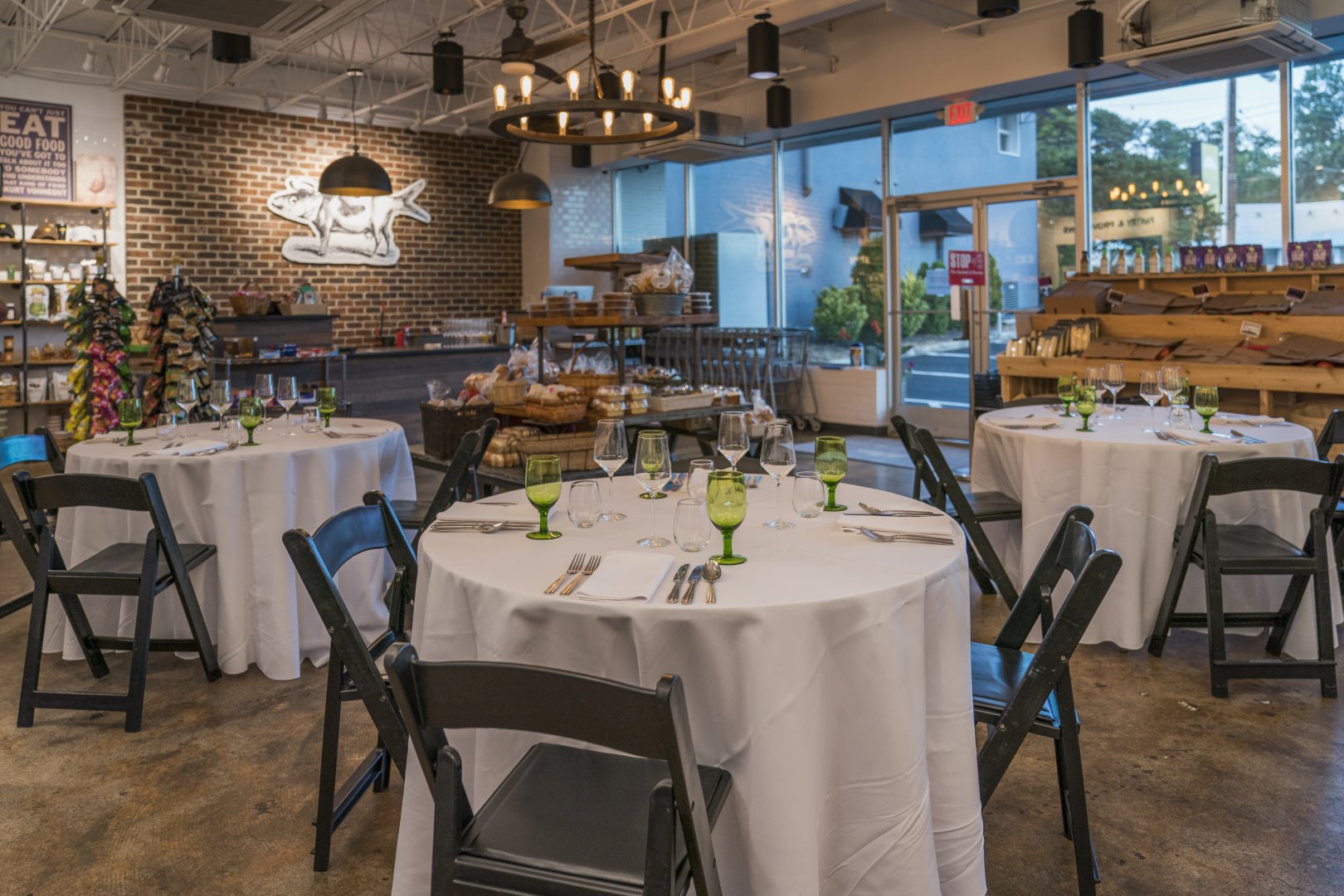 Looking for a unique venue to host your next event? Look no further! Our store is available for rent and offers a versatile space that can comfortably seat 50 guests at tables or accommodate up to 75 guests for cocktail-style gatherings.
When you choose Yellow Umbrella as your event space, you also get the expertise of our talented chef. Chef Greg will collaborate with you to create a custom menu that caters to your specific tastes and preferences. With a curated selection of wine and beer, we'll make your event one to remember.
Contact us today to schedule a consultation with our chef, and let us bring your vision to life!